Nov 26
Podcast: Play in new window | Download

Back to reality.
The ACP podcast is presented by: Carl, Will and Erlend.
We are back from Fredrikstad animation festival, but Morten is still hung over, so we had to bring in his nemesis, Carl.
This is the week we talk about the 2011 Oscar contenders, The Toy Story 3 that never was, Pixar's "it gets better", the HOP-trailer and of course, This weeks movie: Dumbo!
ACP News:
Tangled arrives in US-cinemas Nov. 24 2010.
Classic Movie Review: Dumbo
This week we review:  "Dumbo" (1941), directed by Samuel Armstrong, Norman Ferguson, Wilfred Jackson, Jack Kinney, Bill Roberts and Ben Sharpsteen.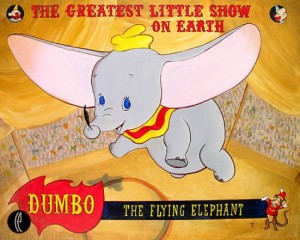 Our verdict: * * * * * 5 stars.
In two weeks, we will review Richard Williams' "A Christmas Carol" from 1971.
Info: Please e-mail us at: feedback@animationconversation.com with suggestions, comments or questions for the ACP-Team.
Follow us on twitter @ACPNews Leave us a voicemail via Skype. Username: AnimationConversation
Enjoy the show!
Carl & Will & Erlend
Hosts
Tags: acp 64, angry man, Dumbo, Firebreather, Hop, Mars needs moms, Oscars 2011 contenders, Sinna Mann, Tangled premiere