Podcast: Play in new window | Download

Day 5 at Fredrikstad was mainly about packing down our stuff and heading home. But we did manage to fit in a breakfast interview with Nik Phelps, Nancy Denney-Phelps and Alexeev Alexey (Creator of Log Jam) which will be available later this fall.
Thanks to everyone who listened to us thoughout these 5 days, and of course to everyone we got to talk to and interview.
Morten, Will & Erlend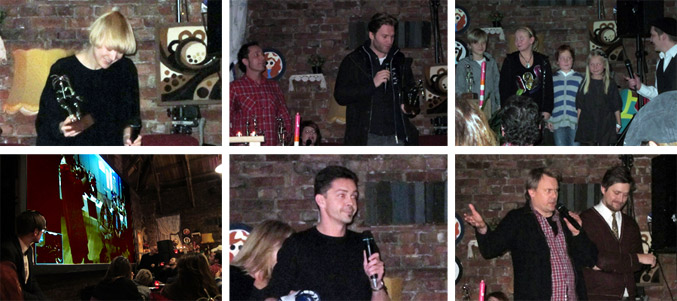 The winners of this years FAF 2010:
Grand Prix:
Tord & Tord
Sweden | 2010 |10 m 43 s | puppet animation
Dir: Niki Lindroth von Bahr
Prod: Niki Lindroth von Bahr
Jury's decision: We all were instantly immersed into this strange universe with its curious atmosphere, strong directorial style and production design that left us with a feeling that this was a truly "complete" film.