Posts Tagged 'Princess Mononoke'
Oct 14
Podcast: Play in new window | Download

Animation Conversation Weekly nr. 26!
The weekly podcast is presented by: Morten Øverlie & Erlend Dal Sakshaug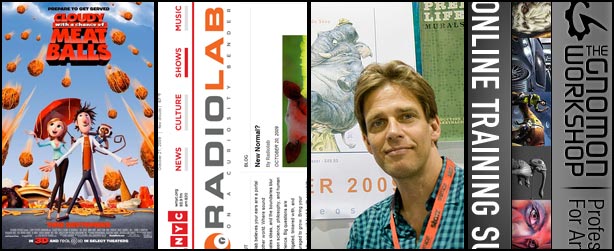 ACPNews:
Behind "Cloudy with a Chance of Meatballs."
The worlds 2. greatest podcast, Radiolab talks about blinks.
Peter de Sève interview.
You can now subscribe to the Gnomon Workshop tutorials.
Interview:
We were lucky to meet up with animator Jens Gulliksen, who's worked on big productions like "Corpse Bride", "Max & Co" and "the Fantastic Mr. Fox" to name a few. This week you'll get to hear the first half of the interview.
Movie Review:
We review Ghibli's "Princess Mononoke."
Jul 02
Podcast: Play in new window | Download

Animation Conversation Weekly nr12!
The weekly podcast is presented by:
Morten Øverlie & Erlend Dal Sakshaug
We are again sorry about the length of the show. We will try to make it shorter next week.
A big thanks to everybody that contributed!