Posts Tagged 'Maciek Szczerbowski'
Nov 14
Podcast: Play in new window | Download

Saturday was another exciting day at the festival. We got to do some interesting and eye opening interviews which you will get to enjoy later this fall. The day ended with a fun prize ceremony and a great party!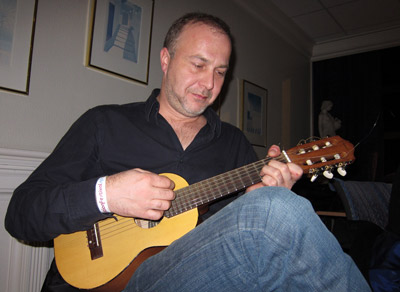 Nov 12
Podcast: Play in new window | Download

The ACP-team are having a blast at the festival. Day 3 was another great day in Fredrikstad with fascinating and diverse seminars and a fantastic atmosphere. Great talks on "the Illusionist", "Shrek forever after", "Madame Tutli-Putli" and "Higglety Pigglety Pop!" and still two more days to go!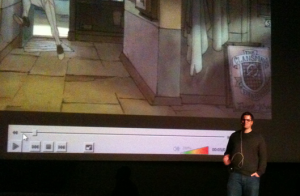 Paul Dutton during his fascinating talk on "the Illusionist" (more…)