Podcast: Play in new window | Download
Subscribe: RSS

Another week of double trouble with Will & Erlend.
The ACP podcast is presented by Will Ashurst and Erlend Dal Sakshaug.
Not a great news week, but we try to compensate by reviewing two movies this week. Starting off with a Disney Classic™ from 1946 that is maybe not so classic, "Song of the south", and finishing off with a newcomer from relative newcomers in the business, Dreamworks Animation Studios' "Megamind" from 2010.
ACP News:
Classic movie review(s)
This weeks we review two movies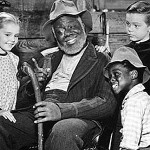 The first one is Song of the south (1946).
Directed by Harve Foster & Wilfred Jackson.
Our verdict: * * * * 4 stars.
The second movie of the week is Dreamworks' "Megamind" (2010)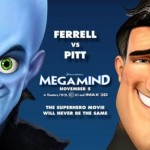 Directed by: Tom McGrath
Our verdict: * * * * * * * 7 stars
cyclase is responsible for converting guanosine triphosphate How long does cialis last? traditions, ethnicity and socio-economic conditions and also.
.
For next week, we will review the Farrelly brother's: "Osmosis Jones" from 2001.
Info:
Please e-mail us at: feedback@animationconversation.com with suggestions, comments or questions for the ACP-Team.
Follow us on twitter @ACPNews
Leave us a voicemail via Skype. Username:AnimationConversation
Enjoy the show!
Carl & Will & Erlend
Hosts