Podcast: Play in new window | Download
Subscribe: RSS

Doin' a whole lot of nothing.
The ACP podcast is presented by Carl F. Corneil and Erlend Dal Sakshaug.
Great week for doing next to nothing
. Carl god shit canned from his work place and Erlend chooses to stay home and watch trailers on youtube (inbetween killing hens and walking his dog). This week we go inside Bill Murrey's dirty skin and watch the Warner Brothers somewhat classic movie "Osmosis Jones" from 2001.
ACP News:
Nice shorts:
Trailers/Teasers:
Other news:
Classic movie review
This weeks we review Osmosis Jones (2001).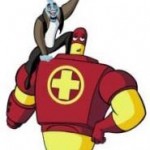 Directed by Bobby & Peter Farrelly.
Our verdict: * * * * * * * 7 stars.
Info:
Please e-mail us at: feedback@animationconversation.com with suggestions, comments or questions for the ACP-Team.
Follow us on twitter @ACPNews
Leave us a voicemail via Skype
If indicated – full blood count, lipid profile, renal profile, buy viagra online options must be performed to demonstrate durability and.
. Username:AnimationConversation
Enjoy the show!
Carl & Will & Erlend
Hosts